Grohe Eurosmart wastafelkranen
Onze bestseller is geëvolueerd en biedt een veelzijdig assortiment met innovatieve details en een strakke styling. Dit maakt hem perfect geschikt voor de moderne huizen van vandaag. De nieuwe Grohe Eurosmart wastafelkranen met verhoogde uitloop en strakke lijnen past perfect in elke moderne ruimte. Het assortiment bevat onder andere de volgende aspecten: praktische uittrekbare uitloopopties, onze allereerste 2-in-1 hybride touchless en handmatige bediening en innovatieve veiligheidsstopfuncties. Voor welke omgeving dan ook, de serie  Eurosmart is de perfecte oplossing. Ze staan voor u klaar in onze showroom in Elshout.
In 1 formaat en 2 uitvoeringen
De serie Eurosmart bestaat uit mengkranen voor opbouw op de wastafel. Extra leverbaar: uittrekslang voor de kraan en en speciale hendel voor meer grip.
Chroom
S-size 
Eurosmart wastafelkranen opbouw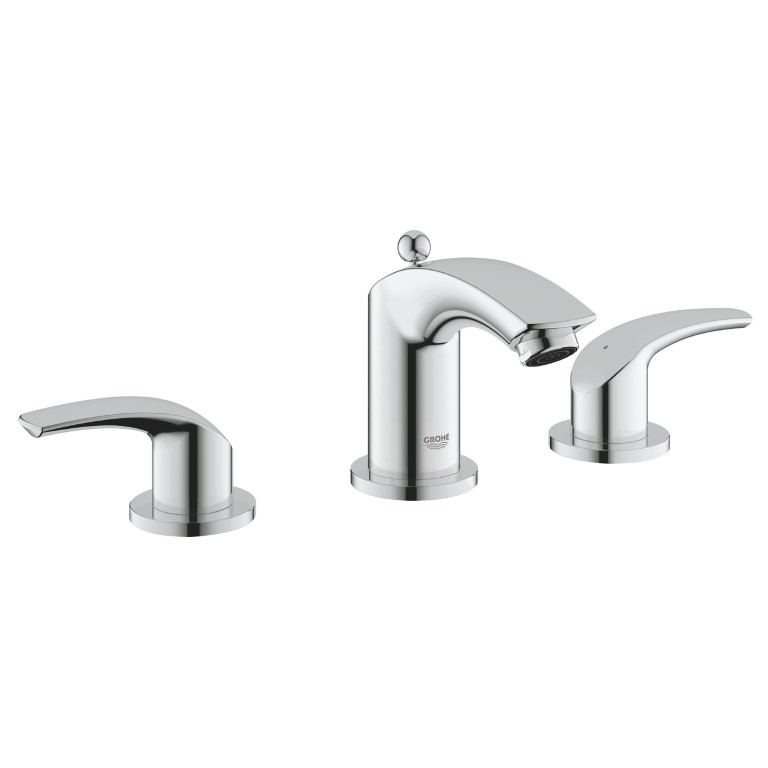 Wastafel mengkraan
S-size driegats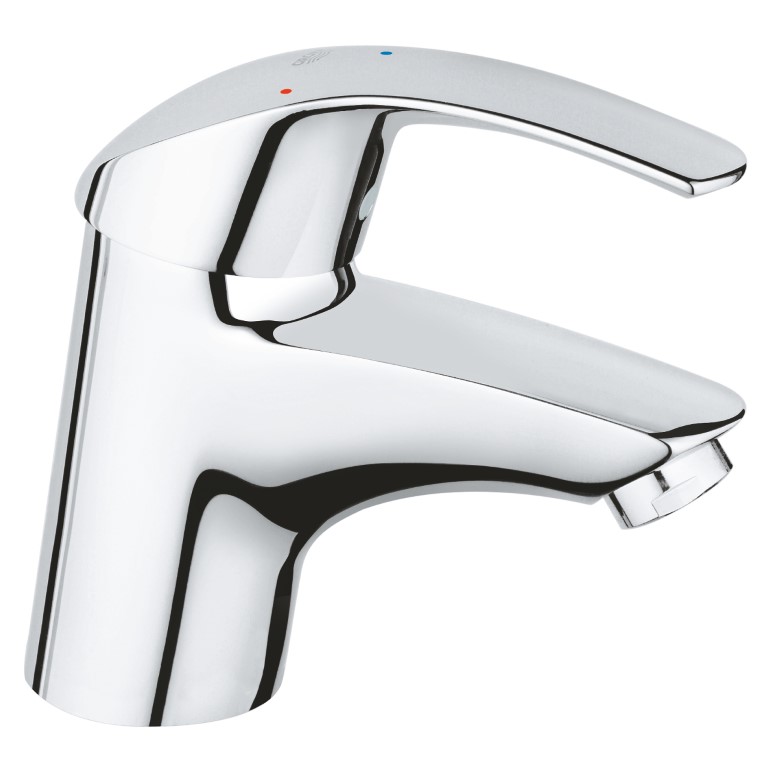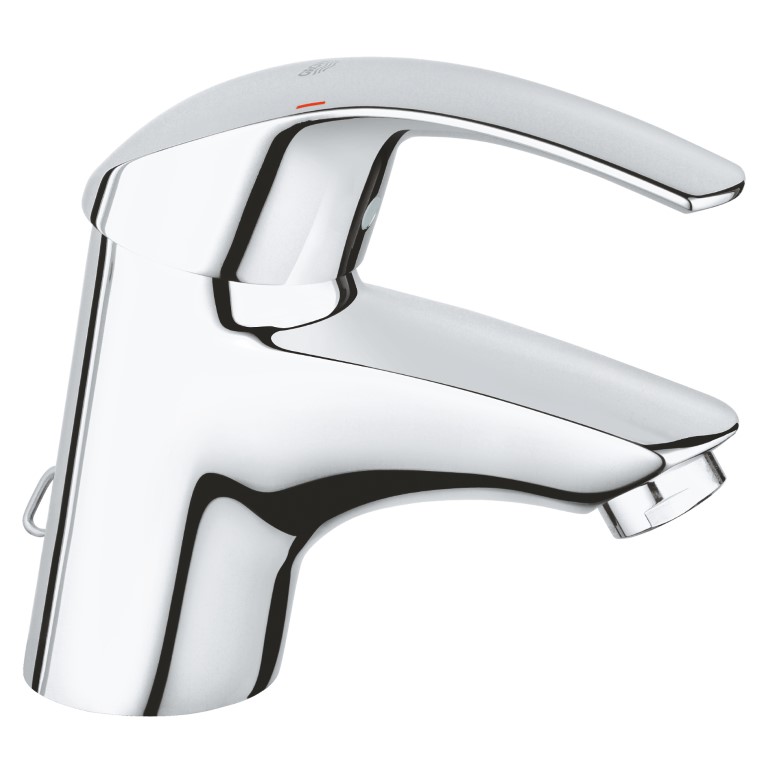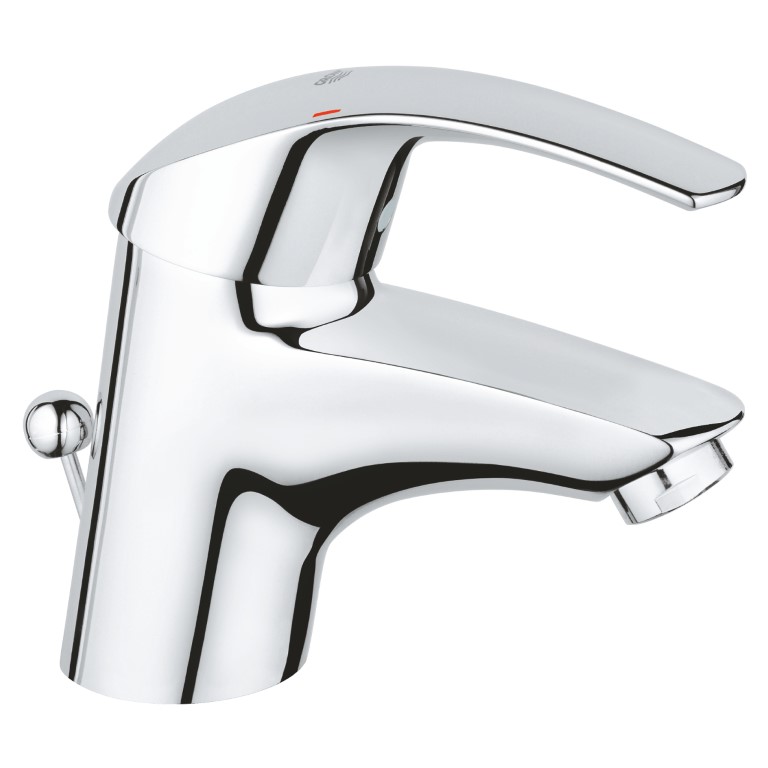 Innovatieve kranen: Eurosmart 2-in-1 Hybrid: handbediening of touchless
De Eurosmart 2-in-1 Hybrid variant combineert de voordelen van een handmatige kraan en een contactloze kraan. Gebruikers kunnen beslissen of ze de handmatige hendel willen gebruiken of de touchless-technologie willen gebruiken door de waterstroom te activeren via de geïntegreerde sensor. Als je de kraan niet hoeft aan te raken bij het handen wassen, wordt de schoonmaakinspanning geminimaliseerd. Een comfortabele oplossing voor snel handen wassen zonder afbreuk te doen aan de voordelen van een eengreepskraan.
Kom naar de showroom voor Grohe Eurosmart wastafelkranen
In onze geheel vernieuwde showroom in Elshout kunt u de serie Eurosmart bekijken. Prachtige wastafelkranen met gevoel voor design en van zeer hoge kwaliteit. Naast wastafelkranen hebben we ook een mooi collectie Grohe kranen voor douche en bad. Bekijk hier het overzicht met badkamerkranen. We hebben de mooiste series in huis en mocht er een kraan zijn die we niet op voorraad hebben, bestellen we deze direct voor u. Ook voor sanitair kunt u terecht bij ons. Wij hebben ook een mooie selectie ligbaden, wastafels, toiletten en badkamermeubels opgesteld staan in onze showroom. En u kunt natuurlijk mooie combinaties maken met onze ruime collectie tegels voor wand en vloer.
Voor iedere klus en budget hebben we alles in huis voor de mooiste badkamer.